Safety, for both the public and our personnel, is the No. 1 priority for pipeline operators. While pipelines deliver 99.999 percent of crude oil and petroleum products safely to their destination, pipeline operators take a proactive approach to safety, performing preventative maintenance on their pipelines and facilities, watching over their systems 24/7 and being ready to respond rapidly and effectively to an incident if one were to occur.
Fast facts:
A barrel of crude oil or petroleum products reaches its destination safely by pipeline 99.999 percent of the time.
A moderate size pipeline can transport the equivalent of hundreds of tanker trucks a day, reducing road traffic.
Total deliveries by pipeline of petroleum products and crude oil rose 31 percent since 2013.
Total incidents impacting the public or the environment declined 19 percent since 2013.
Incidents caused by corrosion are down approximately 31 percent since 2013; and incidents caused by pipe weld or seam failure are down approximately 60 percent.
Additional industry safety performance data is available from the
American Petroleum Institute and Association of Oil Pipelines
and the videos below: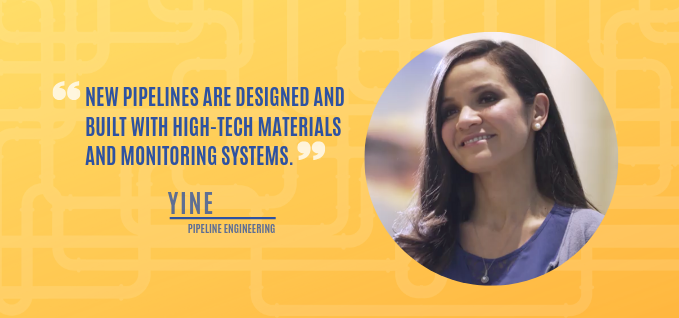 Q: How do operators keep pipelines safe?
A: Pipelines undergo regular inspection and maintenance, including a major program known as integrity management intended to identify and treat symptoms long before they become a problem. The primary inspection method is in-line inspection, in which high-tech devices travel inside the pipeline. Referred to as "smart pigs", these high-tech diagnostic devices produce information about features in a pipeline. Read more.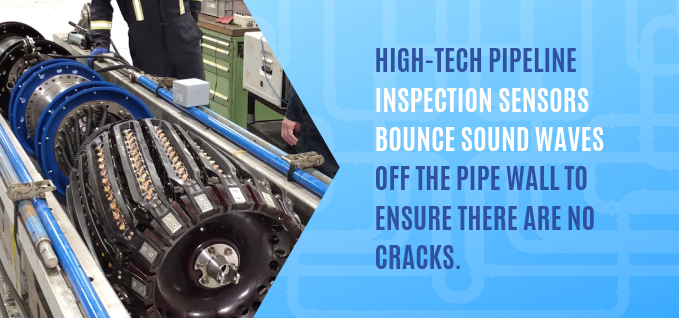 Q: What are smart pigs?
A: Smart pigs are inspection tools that travel inside the pipe scanning the pipe wall for signs of dents, corrosion or possible cracking. Smart pigs use technology similar to an ultrasound or an MRI found at a doctor's office. Like a doctor's exam, data from an inspection can confirm a clean bill of health, diagnose a potential problem or help prescribe maintenance to correct the issue. Learn more.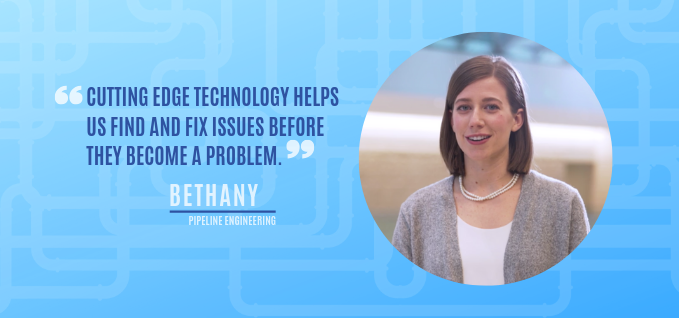 Q: How effective are smart pigs?
A: Smart pigs focusing on metal loss have helped pipeline operators reduce corrosion caused pipeline incidents by 76% since 1999.Crack tools can detect cracks as small as 1 mm deep and 25 mm long with a 90% probability of detection. While no technology is foolproof, the ability of ILI smart pigs to detect minute defects long before they are a threat to the pipeline can give it an advantage over other inspection techniques without similar capabilities, such as hydrostatic pressure testing (using water at high pressures inside a pipe to test pipe integrity at that point in time). Read more.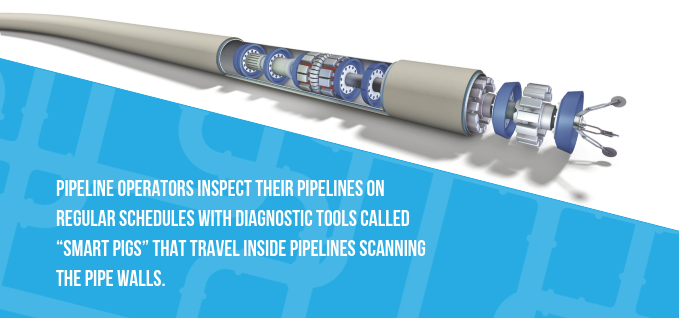 Q: How do operators know pipelines are not leaking?
A: Pipelines are equipped with sensors and gauges along their route. Sensors can detect a drop in pressure, potentially indicating a leak. Flow gauges monitor product passing through the pipeline ensuring everything remains inside the pipe. Pipeline sensors and gauges feed their data into central control rooms. Pipeline operators monitor their pipelines from a central control center 24 hours a day, 7 days a week, 365 days a year. Specially trained controllers keep a watchful eye over systems monitoring pipeline pressure, flow and volume. Operator personnel patrol along the pipeline route and personnel in airplanes or helicopters travel overhead the length of the pipeline on a regular schedule looking for signs of leaks. Read more.