ExxonMobil Pipeline Company operates across the United States and Canada to connect people to the energy and products they need. We operate or have joint interest in more than 16,000 miles of pipelines in North America, in which we safely and reliably transport more than 3.5 million barrels of crude oil, refined products, chemicals and liquified gases every day.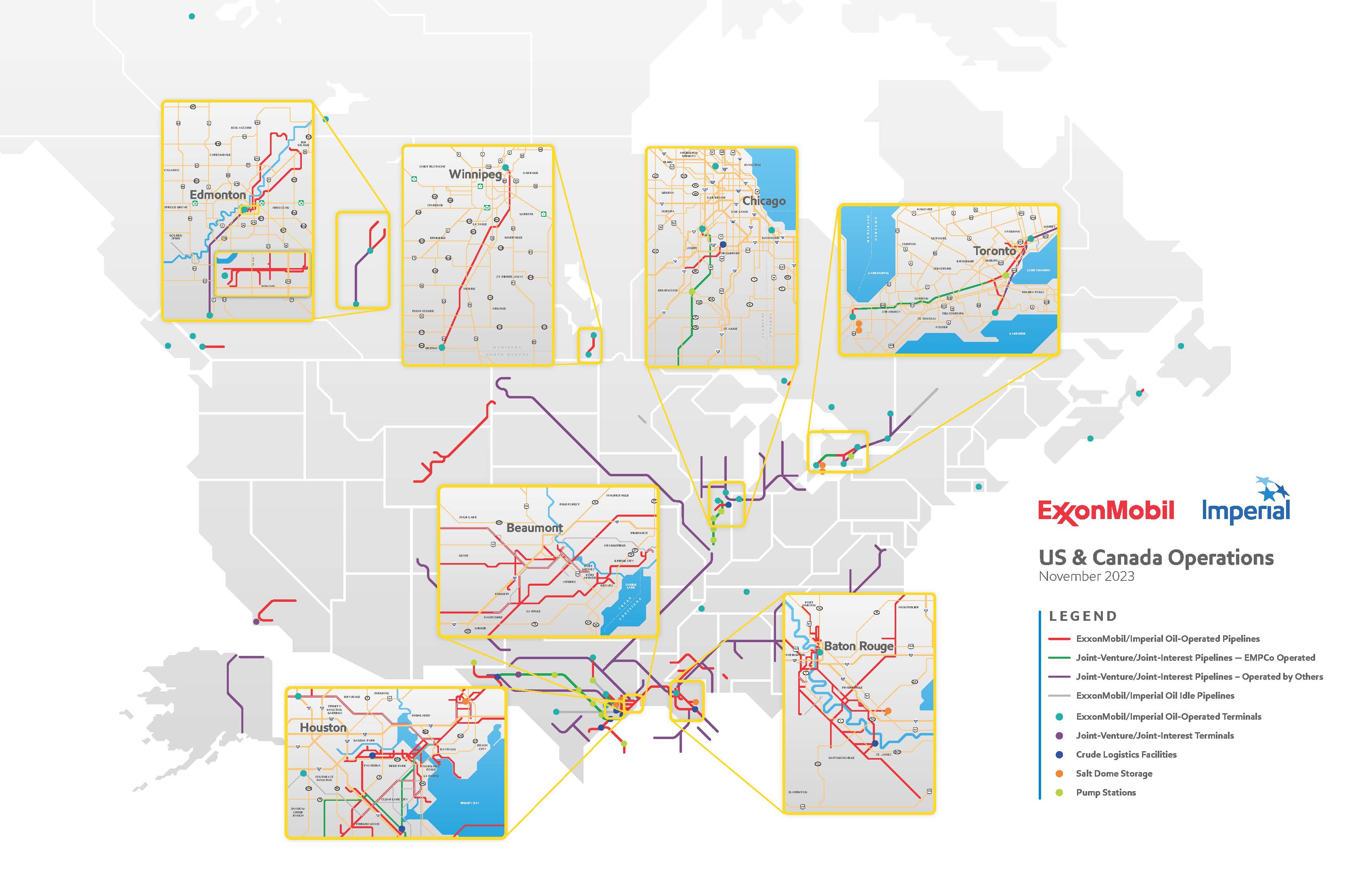 Find pipelines in your area
---
The National Pipeline Mapping System (NPMS) (
https://pvnpms.phmsa.dot.gov/PublicViewer/
) contains the locations of and information about gas transmission and hazardous liquid pipelines and Liquefied Natural Gas (LNG) plants that are under the jurisdiction of the Pipeline and Hazardous Materials Safety Administration (PHMSA). After entering your state and county, you will be able to zoom into your address of interest to determine whether and what types of pipelines are in the area.