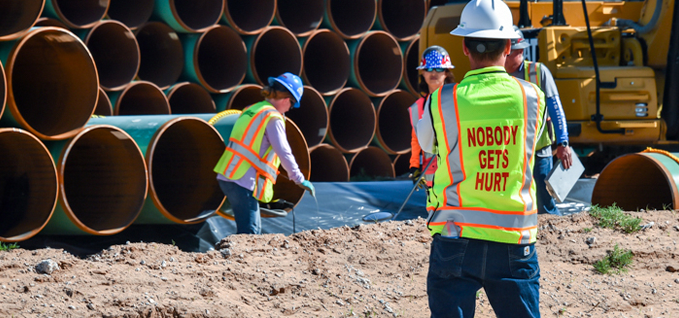 Safety
Our number one tenant is safety — for our workers, our communities and our planet. Our overlapping safety measures help us ensure our pipelines continue to deliver needed products and materials without incident. And we work closely with external teams and first responders to ensure everyone is as prepared as possible to act in the unlikely event of an emergency.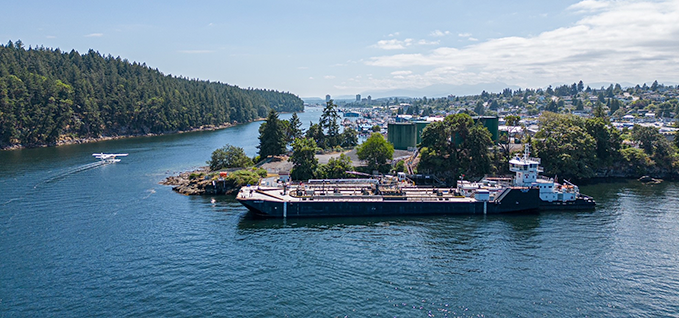 Sustainability
ExxonMobil Pipeline Company is enhancing the sustainability of its operations that keep today's energy products flowing while preparing to safely transport products that will enable America's lower-carbon future.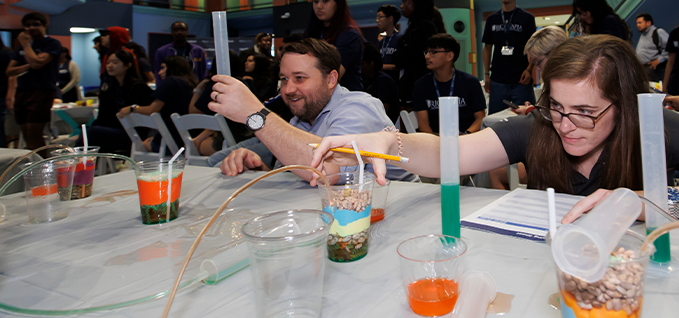 Community
We are proud of our opportunities to give back to the communities where we operate. ExxonMobil Pipeline Company employees volunteer with schools and other local projects. Our Good Neighbor Grant program provides contributions to local tax-exempt organizations that support community programs, education initiatives or environmental projects, including charitable contributions to police and fire departments, schools and wildlife rescue centers.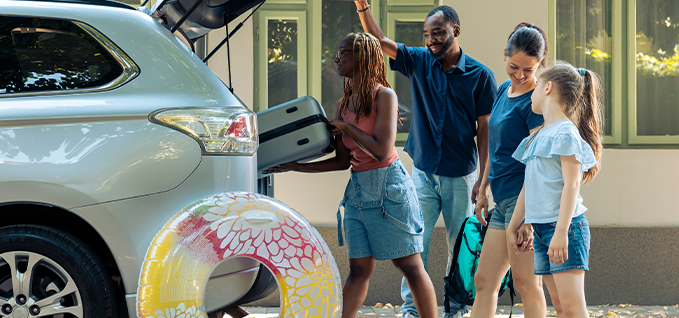 Delivering the benefits of pipelines
ExxonMobil Pipeline Company transports more than 3.5 million barrels per day of crude oil, refined products, liquefied petroleum gases, natural gas liquids and chemical feedstocks every day.

These resources are at the root of a vital supply chain that drives economic growth and makes possible a wide array of benefits to consumers, businesses and communities across the country. The energy and products that ExxonMobil Pipeline Company transports are critical to maintaining the productivity and competitive viability of our national, regional and local economies.

ExxonMobil Pipeline Company receives the 2023 Norman Y. Mineta Excellence in Transportation Safety Award


07/31/2023
ExxonMobil Pipeline Company is honored to receive the 2023 Norman Y. Mineta Excellence in Transportation Safety Award, presented by the National Association of State Fire Marshals (NASFM).



ExxonMobil signs carbon capture agreement with Nucor Corporation


6/1/2023
ExxonMobil Low Carbon Solutions' newest carbon capture and storage agreement – with Nucor Corporation, one of North America's largest steel producers – demonstrates our continued momentum in helping industrial customers reduce emissions.


ExxonMobil Pipeline Company honored with the 2022 API Distinguished Pipeline Safety Award

05/05/2023
ExxonMobil Pipeline Company was honored with the 2022 API Distinguished Pipeline Safety Award. This award recognizes both ExxonMobil Pipeline's operational excellence and commitment to continuously enhance our safety culture. ExxonMobil Pipeline representatives accepted the award recently at the annual API conference.