ExxonMobil awards FEED for world's largest low-carbon hydrogen facility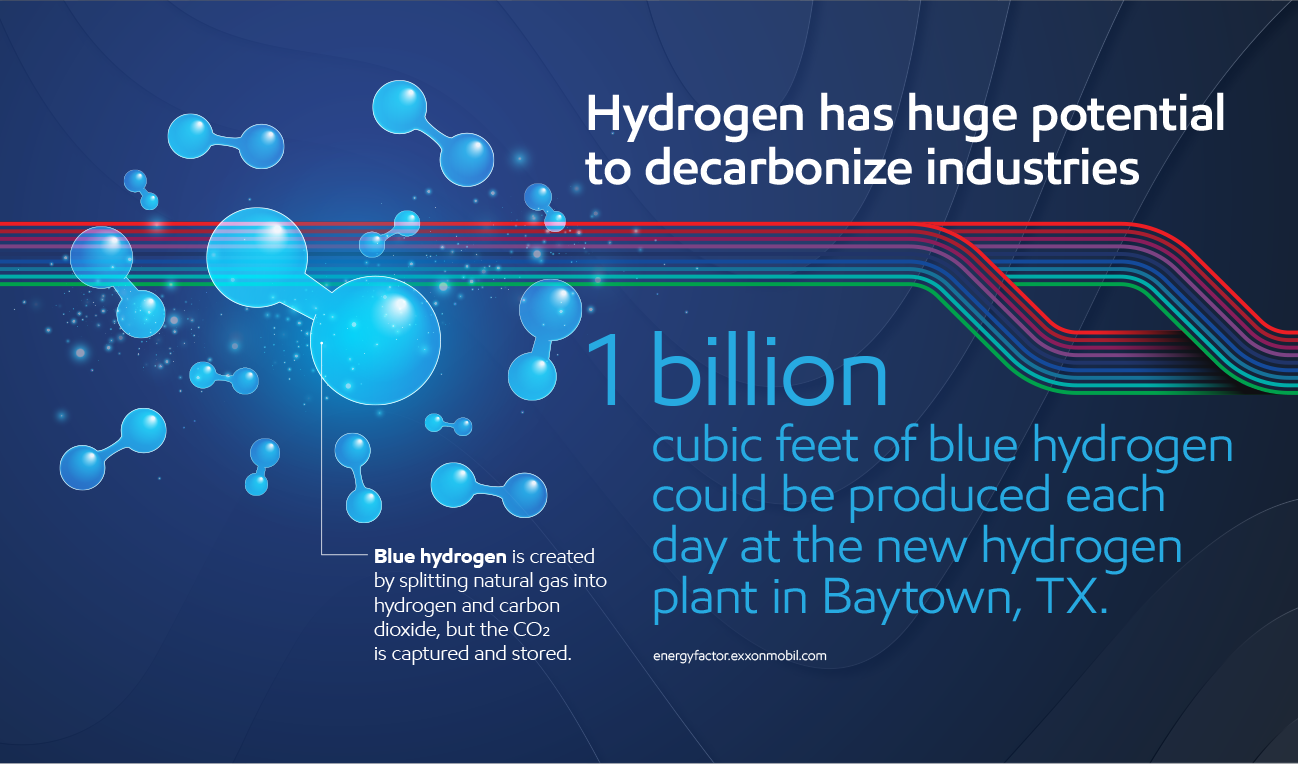 3/6/2023
ExxonMobil announced the next step in the development of the world's largest low-carbon hydrogen production facility with a contract award for front-end engineering and design (FEED). A final investment decision for the project is expected by 2024, subject to stakeholder support, regulatory permitting and market conditions.
The Baytown facility is expected to produce one billion cubic feet of low-carbon hydrogen per day, making it the largest low-carbon hydrogen project in the world at planned startup in 2027-2028.
To learn more, click here.