ExxonMobil Pipeline Company is committed to protecting the environment while meeting our customers' needs. Our extensive Integrity Management Program contributes to the safe and reliable operation of our pipelines and terminals. Our goal is no releases to the environment.
Every day we seek to improve our environmental performance by encouraging each employee to respect and protect the environment, on the job and off. Our training and operating procedures reflect this priority.
ExxonMobil Pipeline Company will:
Work with government and industry groups to foster timely development of environmental laws and best practices.
Design, operate and maintain our facilities with the goal of preventing incidents.
Respond quickly and effectively to any incident resulting from our operations in cooperation with authorized government agencies and industry organizations.
Conduct and support research to improve understanding of the impact our business may have on the environment.
Enhance our capabilities for making our operations and products compatible with good environmental stewardship.
Undertake appropriate reviews and evaluations of our operations to measure progress and ensure compliance to our commitment.
Environmental Stewardship

---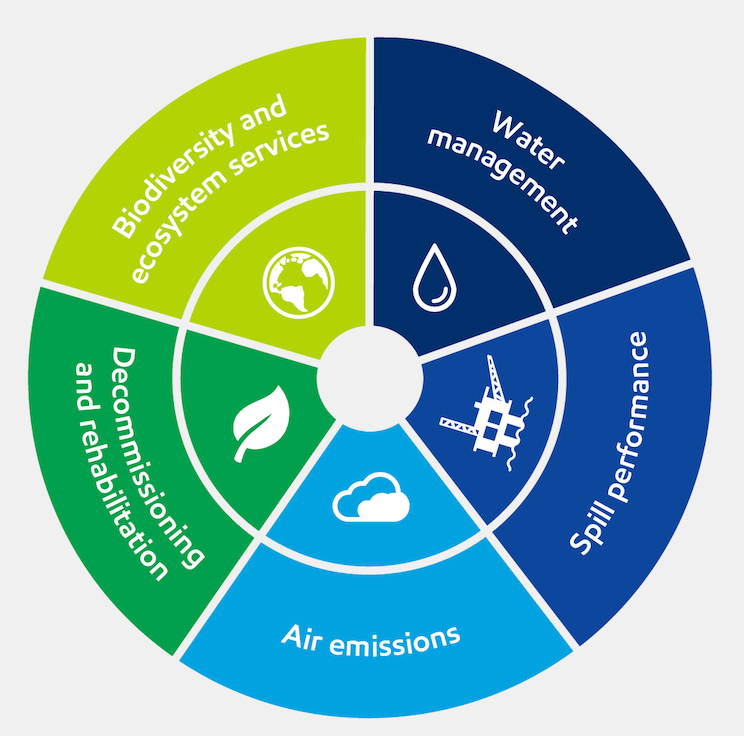 We conduct our business in a manner that is responsive to the environmental and economic needs of the communities in which we operate. ExxonMobil Pipeline Company considers risks at every stage of development, and we continuously work to mitigate those risks and improve our environmental performance. We employ an environmental management strategy to monitor our performance in five key areas (see graphic).
Our approach requires our facilities to be designed, operated and managed with the goal of mitigating adverse environmental impacts.
Our Operations Integrity Management System (OIMS) is a management framework that helps put our Corporate Environment Policy into action and establishes common worldwide expectations for addressing risks inherent in our business, including environmental risks.
Our approach is grounded in a scientific understanding of the environmental impacts of our operations and a commitment to develop, maintain and operate projects and decommission assets using appropriate standards.